You can see it here in full:
Green treasury from Etsy!
For me, as for a russian girl with a lot of relatives still living in Russia, this laptop cover is very close to my heart. I love russian shawls and I think they are the itchy-but-warm reminders from my childhood. I actually still use them in winter, for my neck, not for a laptop :))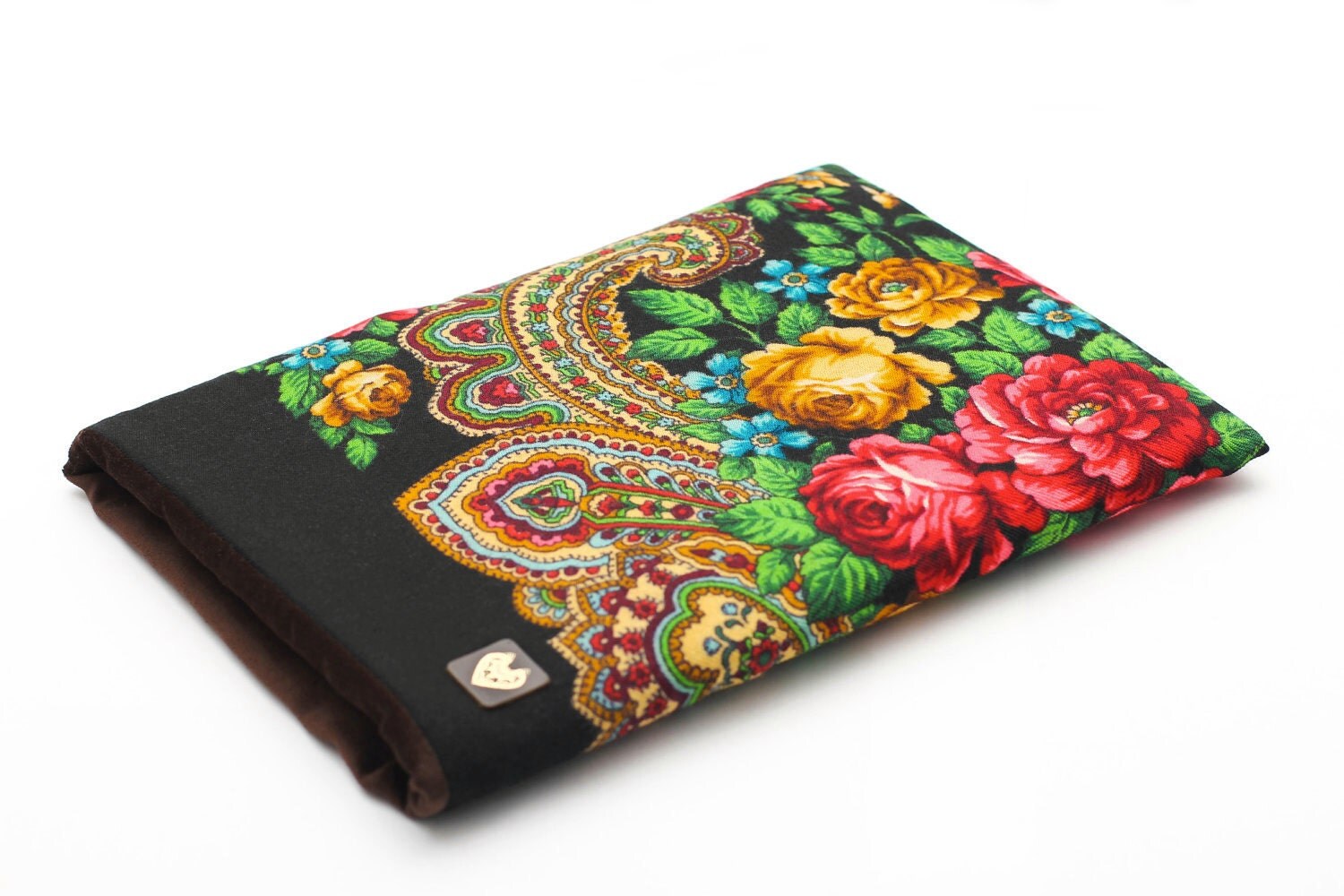 I also LOVE the colors on this geometric necklace. I don´t know why, but lately I am particularly attracted to all green and blue tones.